Okaden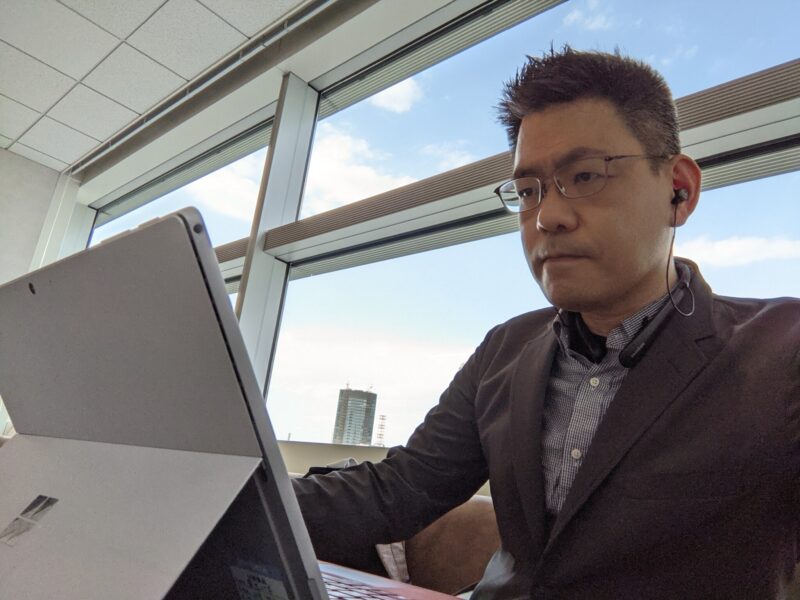 Born in 1974 in Okayama Prefecture. He grew up in Hiroshima City, Hiroshima Prefecture, so he considers himself a native of Hiroshima. A company employee who lives in Tokyo. His specialty is labor management.
In 1993, he and his high school friends formed AWAREMI-TAI, a group that held tent camps on remote islands. Since then, he has been the "AWAREMI-TAI Captain".
The hot springs, mountain climbing/camping, big meals and hot and spicy areas are his territory.
He also enjoys visiting museums and art galleries.
On June 1, 2000, "AWAREMI-TAI OnTheWeb" was launched as a place to express what Okaden experienced and thought. The site has a history of more than 20 years.
1995-1997 Operated "Online Comedy Laboratory (gag.cc)" on PC communication "Peopele Net".
1998-2000 Operated web site "Okaden's Eat Up The World!
2000- Operated the web site "AWAREMI-TAI OnTheWeb" until now.
He used to be a big beer drinker, but he gave up drinking in 2013 after drinking too much. Since then, he has not drunk a drop of alcohol and his life has changed drastically at the age of 40. This is the reason why my writing style and activities are different between "before 2013" and "after 2013.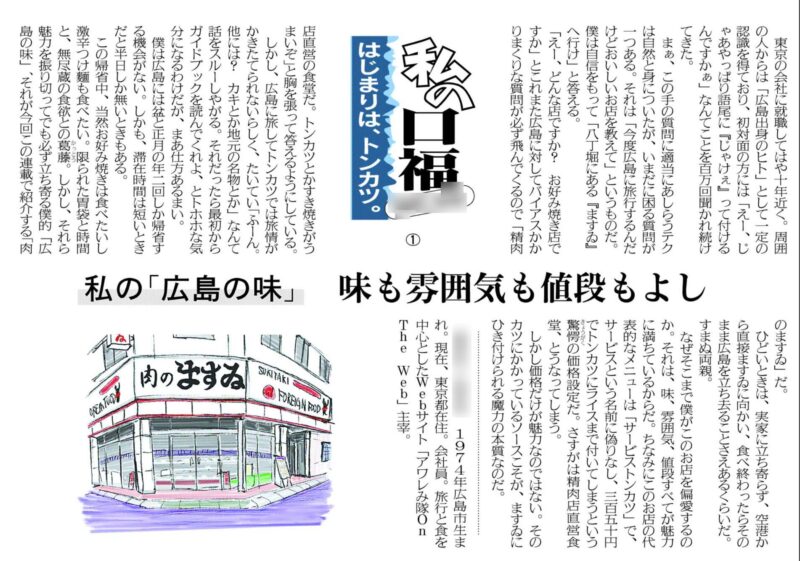 In 2006, a re-edited version of the article "Masui's All-Menu Conquest Project" was serialized in the morning edition of the Chugoku Shimbun for 10 weeks as "My Kuchifuku: It Begins with Tonkatsu. The article was serialized for 10 weeks in the morning edition of the Chugoku Shimbun as "My Kuchifuku – The beginning is Tonkatsu. (Text: Okaden, Art: bavarois)
In 2019, at the age of 45, Okaden marries a woman 13 years his junior, Ishi, in a surprise marriage. He throws everyone around him into confusion. He suddenly changes his job from "a character from a boys' school who had complicated his virginity".
Driven by this momentum, he will give birth to his first child in 2021 at the age of 47. We are in the midst of an exciting life journey with no foreseeable future.
<2021.06.16 additions >