The first thing my son Take does when he eats these days is to sit or not to sit on a chair.
ベビービョルン
¥11,700
(2023/08/31 11:12時点 | Amazon調べ)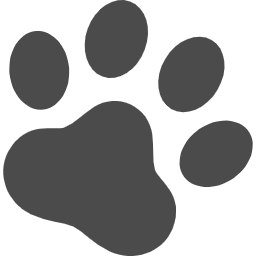 ポチップ
We have been using the BabyBjörn highchair for a while now, and finally he has begun to seriously dislike sitting in this chair.
As a parent, I have very much appreciated the structure that prevents children from getting up once the table is set. This is because children are misbehaving creatures who try to stand up on their chairs or turn their heads to the side when eating. But this chair keeps them facing straight ahead.
Unless he is in a good mood, it has taken two parents to hold him down and make him sit in this chair.
He stood up, strained his knees, and held on, shouting, "Don't you dare sit down! Parent #1 tries to get him to sit down by kicking his knees, and Parent #2 sets the table as soon as he sits down and prepares to fix him completely in place.
This composition, from the side, is child abuse. I guess I need to get another chair soon.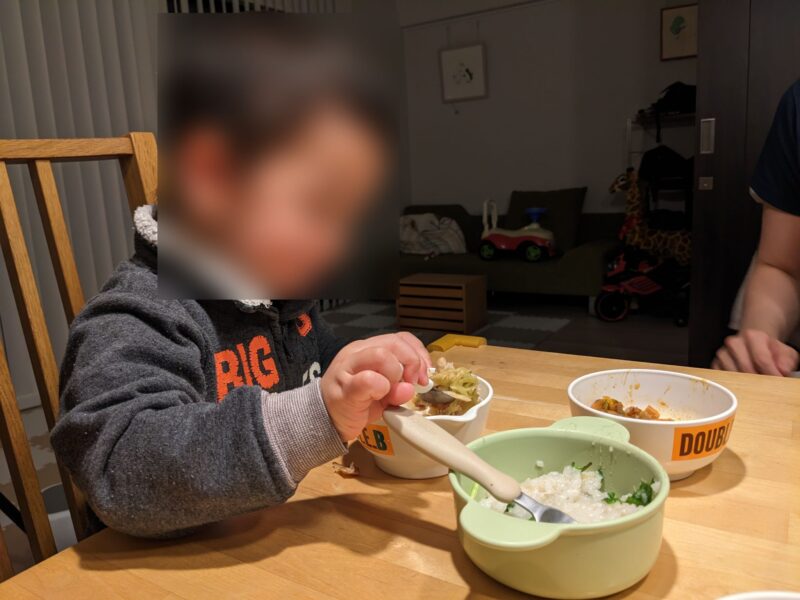 So the highchair has been put away in a corner of the balcony and he now uses the same chair as an adult. To adjust the height of the seat, a pile of joint mats is laid out as a seat cushion.
With his newfound freedom, he began to eat in a good mood, or rather, the opposite. If he was dissatisfied with his meals, he was able to express that will with his whole body, which required more effort from his parents.
He would try to put his feet up on the table or stretch out on his stomach on the table and try to pull a plate out of his reach. He enjoys his freedom.
Of course, his parents warn him every time he does this, but so far he still doesn't seem to mind.
It is interesting, it seems that being "warned/angry" to stop and reflect on behavior is still a slightly advanced skill for a child just under 2 years old.
I had thought on my own that even an unmotivated child would huff and puff and stop if he was offended. However, in his case, he "pretends not to have heard" the warning that is not good for him and lets it pass. It seems that he has not yet developed a clear concept of "being angry" or "being afraid.
Of course, he would learn his manners faster if we scolded him or physically punished him. But nowadays parents cannot hit their children. So he has not yet mastered the fear and humiliation of being scolded.
Sooner or later he will learn manners, so there is no need to rush. Nevertheless, it is very interesting for us to learn that human brain development is much more dynamic than what adults imagine, and that even infants are not able to do things that seem "natural".
(2023.01.06)