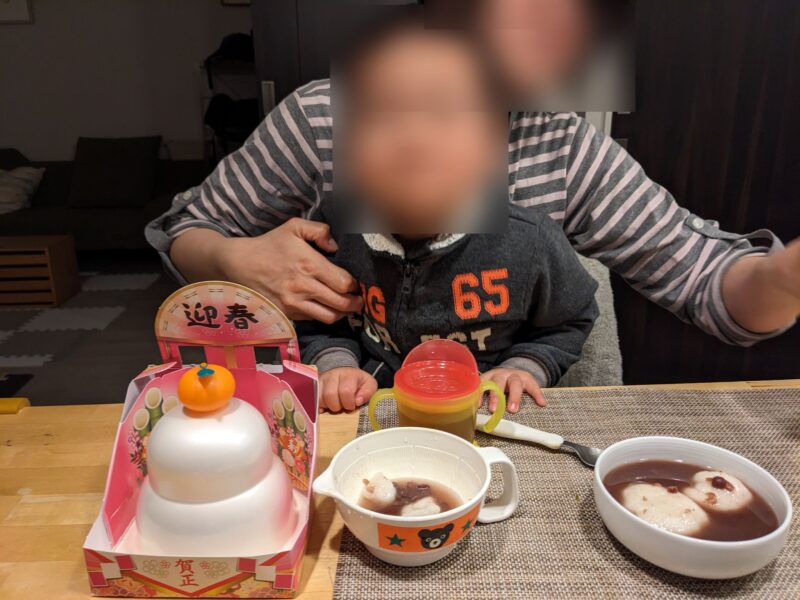 It was Kagamibiraki day, which means the opening of the mirror, so I made mochi (rice cakes).
We have a contract with a farmer in Niigata who delivers 10 kg of glutinous rice a year. I have to make more and more rice cakes.
With a home bakery, making rice cakes is easy. However, cleaning up is a bit of a hassle.
When it came time to make mochi and oshiruko (soup stock), I realized, "Huh? I realized, "What?
I remembered that today was the day of Kagamibiraki (opening of the mirror), and I thought to myself.
Beside the TV, there is a kagamimochi (mirror-shaped rice cake) now waiting for the Kagamibiraki (opening of the mirror) ceremony. That's right, we were supposed to make oshiruko (sweet red-bean soup) with the rice cakes inside.
Oh well, we'll have rice cakes another time.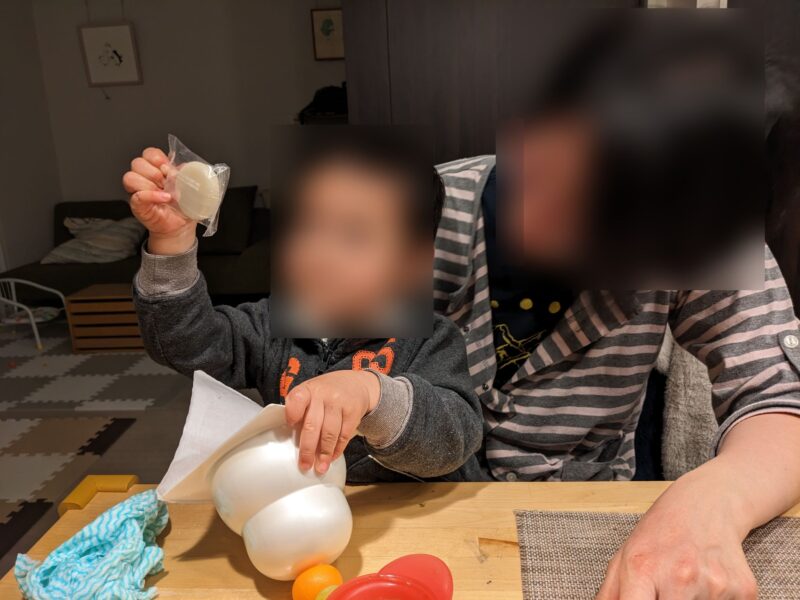 I had a hard time deciding whether or not to let my son Takeh, who is less than two years old, eat rice cakes, but I decided to give him rice cakes for the first time this time.
Make them smaller than adult size so they don't choke accidentally.
After all, even elderly people, the most senior people in their lives, have choked on rice cakes and died. As a young man, I am an amateur at swallowing. He has to eat with care.
Do you say to the chewy, sticky texture, "Yeah? I don't like this" and spit it out? I thought at first. But he ate it easily and was satisfied.
He did not beg for a second helping, nor did he spit it out. It was a bit disappointing.
Perhaps they were full from eating rice cakes, as they were served as dessert after eating dinner.
Okay, rice cakes are good. It may be the best way to convince the stomachs of children who are in the midst of eating. I guess I can put them on the table more often in the future.
(2023.01.11)