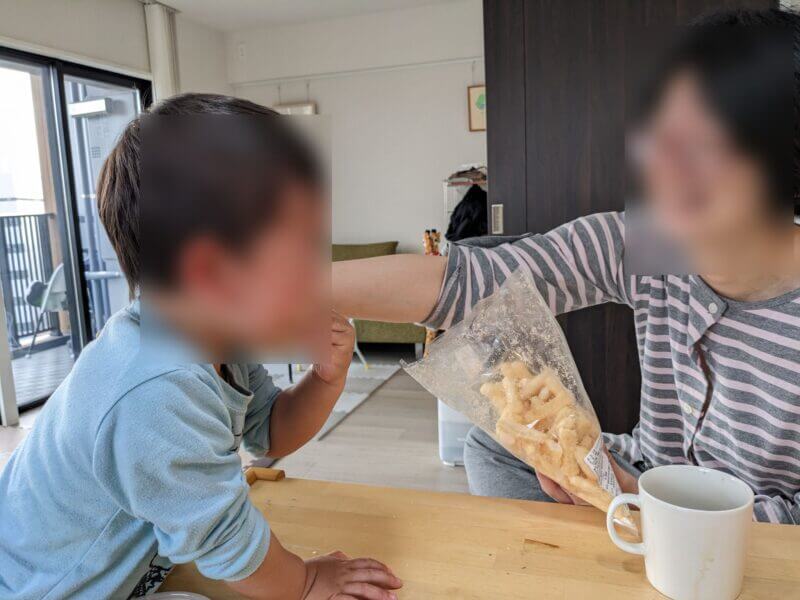 My son Takeh is crying with a red face.
He is crying because he wants the rice crackers we bought on our trip to Niigata.
"Then you can have one more," Ishi said.
I told him, and he cried with tears streaming down his face while eating one of the okaki.
Lately he has become more greedy and possessive. He no longer forgets the previous thing when he is distracted by other things, and once he gets attached to something, he doesn't forget it. This time he was crying and protesting that he was the only one who was not allowed to eat the rice crackers his parents were eating because he was so curious about them.
While he was crying "Eeeeeeeeeeeeee", I could hear the sound of crunching and light chewing coming from his mouth, so the gap between the two was an amusing sight.
(2023.03.13)