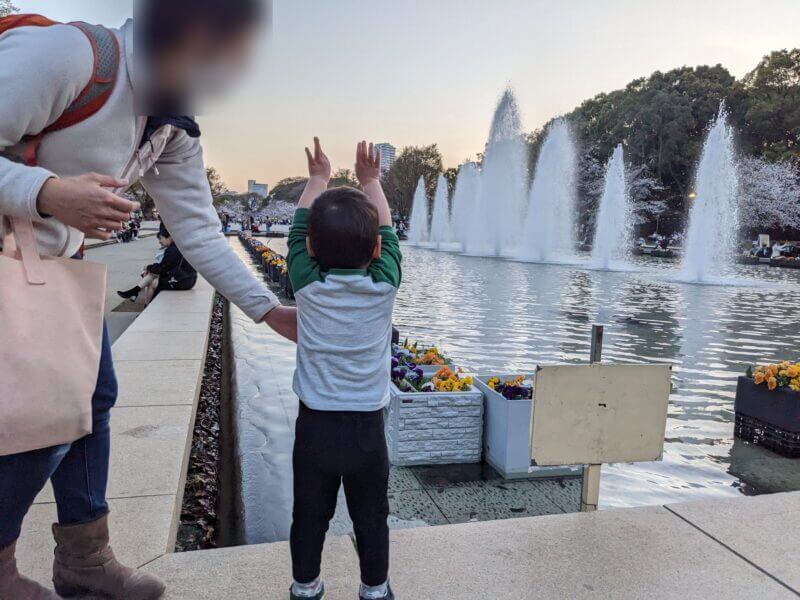 The fountain in Ueno Park periodically increases and decreases the power of the water.
Takeh, my son, watched the fountain and raised and lowered his hands in time with the force of the water.
This action completely lifted his spirits, and he began to walk around the edge of the fountain pond. The edge of the pond was full of couples sitting on it instead of benches, and he walked behind them. We kept apologizing to the couples, saying, "Excuse me, excuse me".
(2023.03.22)