We started a correspondence course "Kodomo Challenge" by Shinkenzemi for our son Takeh right after his second birthday.
We don't have any ambitions for him to be able to add and subtract by the time he enters elementary school. So we are still trying to figure out how much effort to put into the program.
Kodomo Challenge includes educational materials, educational toys, and digital materials such as video content and apps. Parents are confused by the sheer volume of information at this point, although they will eventually be able to grasp the situation.
Among them, I am concerned about the existence of digital educational materials that require the use of tablets. There are two apps, "Shimajiro Club App" and "Kodomo Challenge TV App," and I would like him to use them.
I think on-demand learning is important in this day and age.
Learning the habit of thinking by trial and error can be done after more basic knowledge has been built up.
Unfortunately, these two apps did not work on the several year old tablet we have at home.
I could install the apps on my smartphone and let him look at them. But I don't want him messing with my smartphone screen and changing my phone settings. Also, he has a habit of yelling, "I want to look at your phone!" I don't want him to get into the habit of crying and begging to see my phone.
After much deliberation, we decided to buy him his own tablet.
I was researching tablets and had a hard time choosing the right one.
I was confused because I couldn't find a device that met my expectations for price and performance.
There are many very cheap Chinese tablets for sale on Amazon, but they all stink. Even before I read the reviews, I could tell that many of the products were "cheap or bad.
Recently, my son Takeh got desperate when he didn't get his way and started throwing books on the shelf on the floor. If you give him a tablet, he might throw it at you and break it just like the books. So I wanted to attach a shock-absorbing case to the tablet so that it would not break even if the child handled it roughly.
When we looked for such a case, there were not many options.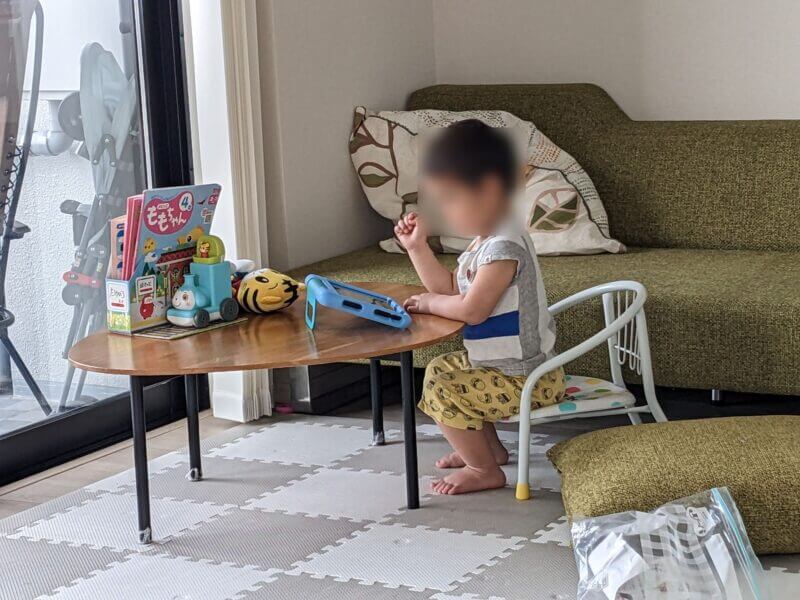 What I ended up purchasing was the Fire HD 8 Kids Model, made by Amazon.
Amazon
¥17,980
(2023/08/04 00:16時点 | Amazon調べ)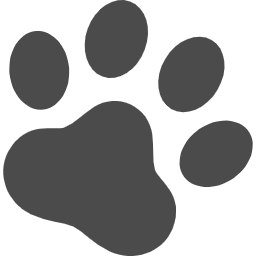 ポチップ
An 8-inch tablet.
Since this device is prepared by Amazon as a gateway to direct customers to its various services, it has the reputation of being very inexpensive for the device's performance.
Especially on days when Amazon has a sale, the price is discounted even more than the regular price.
I knew in advance that there was a downside to the low price.
The operating system installed in this tablet is called "Fire OS", which is based on Android and developed by Amazon.
On this Fire OS, Google Play, a portal application for downloading Android applications, is not available. For this reason, there are quite a few applications that can be used on this tablet.
I knew that two apps related to Kodomo Challenge were not compatible with Fire OS. However, I also knew that by modifying the Fire OS at my own risk, I could install Google Play and install any Android apps I wanted from there.
I planned to use "Kodomo Challenge" on Amazon's tablet through this so-called "jailbreaking" action.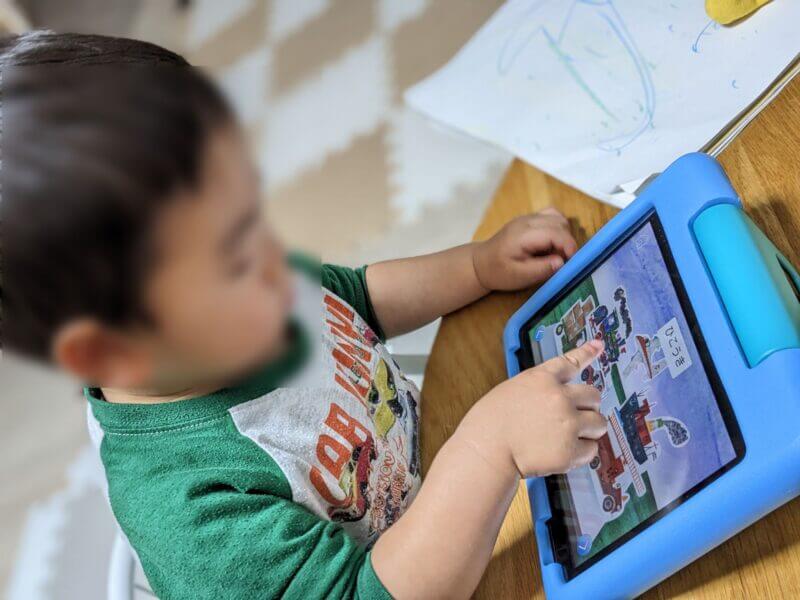 I did, and it worked up to the Google Play installation. From there, however, things did not go well. I was able to install the Kodomo Challenge TV app, which includes video viewing content, but the Shimajiro Club app, which includes educational games, could not be authenticated as a member and did not work. I tried everything to see if I could get it to work, but it just wouldn't.
The Fire OS version changes every time a new product is released, and it seems that things that used to work no longer work.
For starters, the Fire HD 8 Kids model has separate profiles for kids and adults, and is usually used with the kids UI. However, apps installed from Google Play were not displayed in the Kids UI. They only appear in the adult profile screen. The inconvenience in this case is that the adult profile screen has Amazon's Shopping app, Amazon Kindle, and many other Amazon apps lined up in a row. If these are touched without permission, they may ask for something they did not ask for, or view books or videos that are not appropriate for children.
In the end, we decided against using the Fire HD for Takeh's study and decided that it should be used by adults. Since Isi said she would use it for her own study, we were happy to have a way to use it at home. She sleeps with Takeh every night when she puts him to bed, and she wants to use the tablet to study by reading e-books and other reference materials.
So in less than a week, I reset the Fire HD 8 Kids model to its factory defaults and put it back the way it was without any problems, because with Google Play installed, there is no manufacturer's warranty if something goes wrong.
I then had Takeh use it on the kids' profile screen.
As a bonus with the purchase of the Fire HD Kid model, you get a free one-year subscription to Amazon Kids+, a service that lets kids experience games, books, videos, and other content for kids.
Parents got a quick bird's-eye view of the content to try out, but frankly, we had no idea what was appropriate for two-year-olds. The icons are just lined up in a row, and the content is not organized by "recommended age group. However, it seemed to me that most of the content was aimed at 3-4 year olds or older.
So it was too early for Takeh. If the subscription is free for a year, I have to use it! but I have a feeling that the year will end without me being able to use it much. One of the reasons is that Takeh goes to daycare from morning to night, so he doesn't have much time to use the tablet.
However, Takeh showed quite a strong interest in the contents of the tablet. It is interesting that he gets bored after a few minutes of watching educational videos on the TV in the living room, but with the tablet, he sits in the chair and watches the videos in a well-behaved manner.
The purchase of the tablet was a failure in terms of using "Kodomo Challenge" related applications. However, if you want to let your child experience digital content without such a clear use, this tablet and "Amazon Kids+" are not a bad choice.
(2023.04.06)