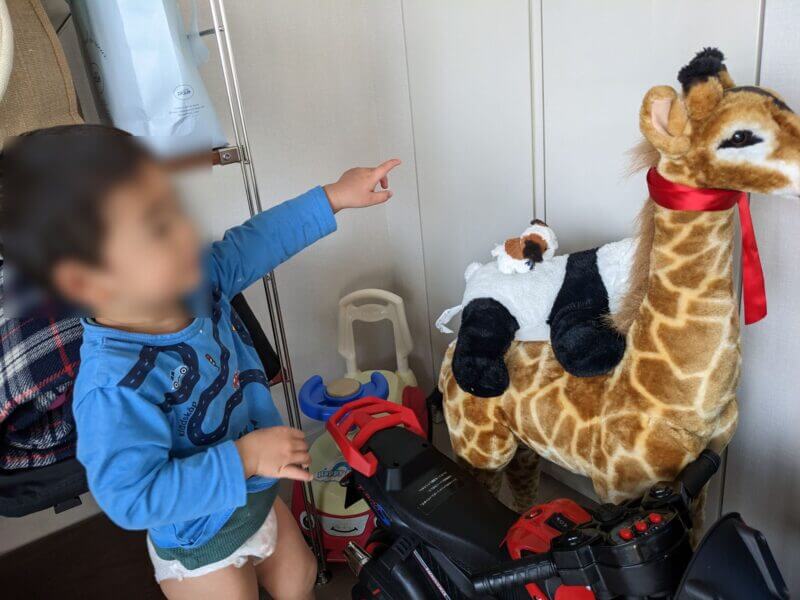 A panda on a giraffe and a stuffed dog on a panda, "Oh!" Takeh, my son, points excitedly.
I think it's wonderful that he can be surprised and pleased by such a small thing.
On the other hand, since I am in the second half of my life, I am "angry" and "sad," but my sense of "joy" and "fun" has diminished.
Being happy is a privilege of young people. I would like to have the ability to smile and watch the excitement of young people, even if it is a little unseemly.
(2023.04.20)