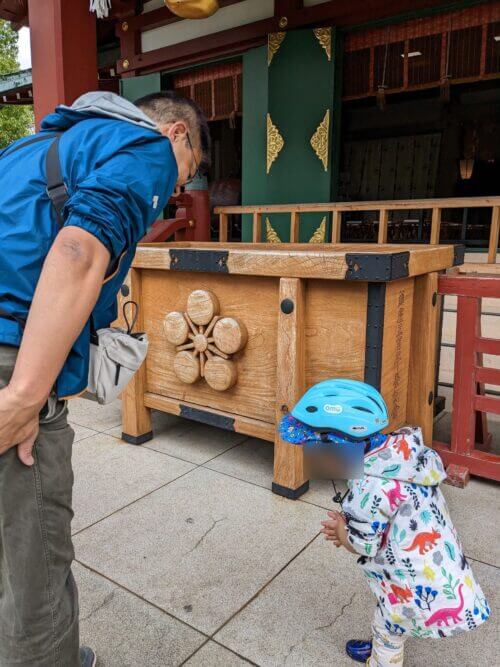 My son Takeh seems to find shrine visits a bit of a fun event.
Because my wife and I behave in a strange way. We throw money, ring bells, clap our hands, and bow.
"What's that? I want to do that!"
he thinks, actively imitating us adults.
When I bowed to the shrine, he bowed, too. But he doesn't understand the meaning, so he bows to me, his father.
(2023.05.15)