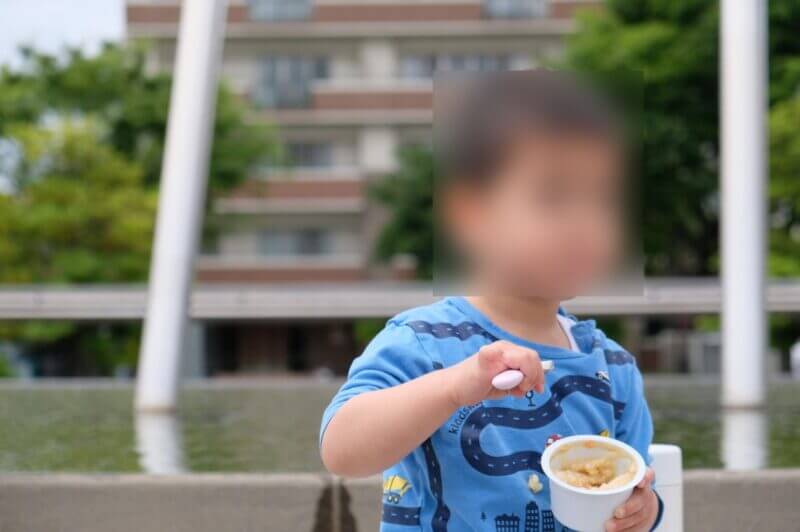 I went biking in Tokyo with my family.
On the way, we decided it was time for Takeh to eat lunch, so we sat down on a bench and he ate by himself.
After all, he eats lunch after 11:00 a.m. on weekdays at his day care center. He has a routine of putting down the futon and taking a nap before 12:00. This is very different from the schedule of adults.
On vacation, let's get ready before going out! As an adult, if you leave the house around 9:00 to 10:00 a.m., you need to be careful because your child's lunch will soon be over.
His lunch today is baby food for toddlers who have not yet grown their teeth. I bought this food a long time ago and used it on days like this as an emergency supply.
Since this rice is for children whose teeth are not fully developed, the texture is soft, the salt content is low, and the taste is a little lacking.
At 2 years and 2 months old, Takeh will soon feel that this kind of food is not enough for him. As a parent, I wonder what kind of food I should prepare for him when we go out.
(2023.05.15)