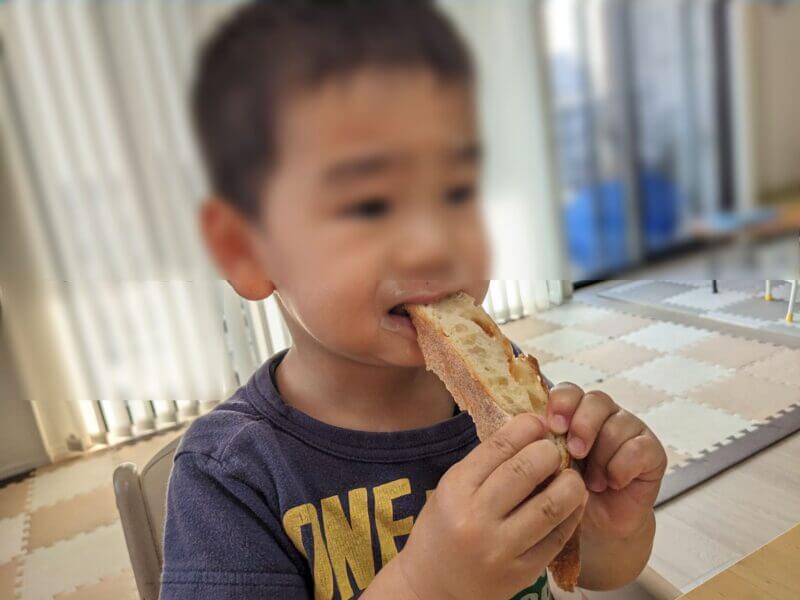 Breakfast. I gave Takeh a piece of French bread and was a little surprised when he started to chew and eat it.
I had expected him to say "It's too hard" and refuse to eat it, and that I would end up cutting it into crouton-sized pieces and feeding them to him.
He used his jaw and hand strength to pull and bite off the French bread. He was good at it.
I was amazed that he could do this already.
Just a year ago, even cooked rice was hard for him. So I fed him rice cooked with a little more water. Now he can bite off a piece of French bread. It's an amazing growth.
However, he still refuses to eat fibrous vegetables, saying, "I don't want them!" and he refuses to eat fruit with the skin on, saying, "The skin!" and he refuses to eat any fruit with the skin on. Hey, it's time for your teeth to grow up well, so I want you to eat everything without likes and dislikes. If you don't like the taste, I want you to lose your likes and dislikes based on whether it's easy or hard to eat.
His current food-related problem is eating green beans.
(2023.05.17)