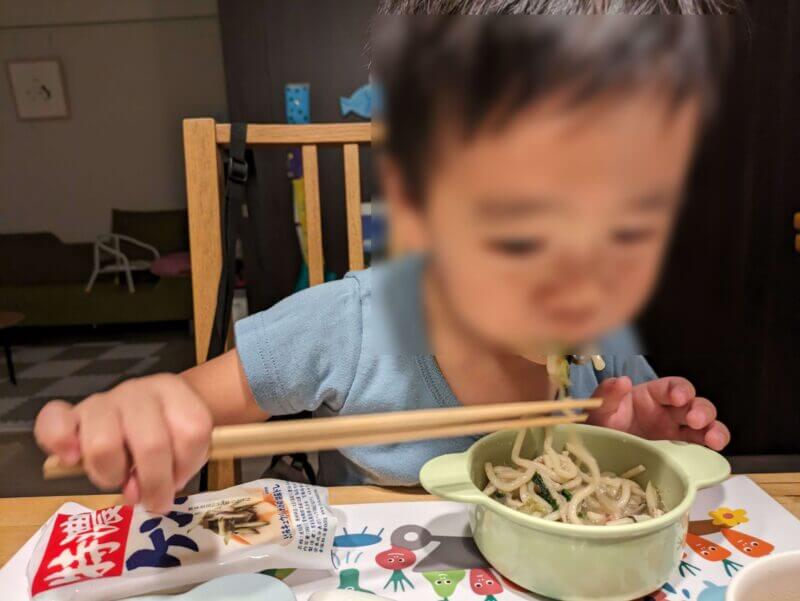 My son Takeh asked me, "What do you want for dinner? Do you want chul chul (meaning noodles)? Or do you want rice?" He replied, "I want chulchul. So his meal tonight is chanpon noodles.
The other day, when I cooked Hakata mizutaki at home, I added chanpon noodles to it as a dipping sauce, and it was the leftover. I showed him the frozen ones and he said, "I like the chulchul.
He has a list of essential foods he prefers. Churuchu is his favorite followed by rice, while the bottom item on his list is bread.
Although children seem to like bread, it is not a popular choice in our household since we only serve homemade bread, freshly baked in our home kitchen. He finds the crusts too tough to chew, and it turns him off.
In a few years, he may declare that the crust is what makes the bread delicious while the softer part is only a bonus.The white part of the bread is an extra treat!
That's what I used to think. I would get so excited when my mom would bring home a loaf of bread from the bakery. But things have changed now. He's at least not like me.
He attempts to use chopsticks while eating noodles. At first, I thought it was a playful joke, but I was amazed when he really started using them. A few days ago, he tried using chopsticks for the first time while indulging in soba noodles, which also happened to be his first time having them. Interestingly, he picked up the skill effortlessly and used chopsticks naturally.
This came as a surprise to me as I believed he was incapable of doing so. I had expected the noodles to slip and slide, but to my amazement, he caught them and brought them to his mouth. I had expected the noodles to slip and slide, but to my amazement, he caught them and brought them to his mouth. The first time I tried to eat with chopsticks, I had an unexpected success.
The champon noodles were probably the reason for this. They were cooked in the leftover pot broth, which made them really delicious. When cooked, champon noodles become firm, so they can be easily picked up with chopsticks without breaking. Additionally, they are not slippery, so they do not fall off the chopsticks. Champon noodles would be too slippery if they were thin somen noodles. Additionally, udon noodles would be too heavy to pick up with chopsticks.
After successfully using chopsticks, I hope my child will feel more at ease trying to use them again. I should consider buying him a pair soon. The day care has suggested that I have him practice at home by holding a spoon or fork with three fingers. I'd like to give him the chance to try using chopsticks, but I won't inform the day-care center that we've prepared them. They may tell us that chopsticks aren't used at preschool and prefer us to focus on spoons and forks instead.I'm not sure if my explanation is lacking or if this is typical of nursery schools, but when I share a story about doing something indulgent for my child, teachers often respond negatively with, "That's a bit much."I'm unsure if they understand me or not. They are assessing the highest possible danger and declare my actions unsafe. It appears that they believe me to be inexperienced and careless in childcare. It is our duty as childcare experts to lead them.
I have been conducting individual monthly meetings at the daycare, but I have resolved to cease discussing negative incidents.I chose not to discuss my time at the day-care center, as it would cause undue concern for the center and I would receive advice like, "I understand."
(2023.09.20)