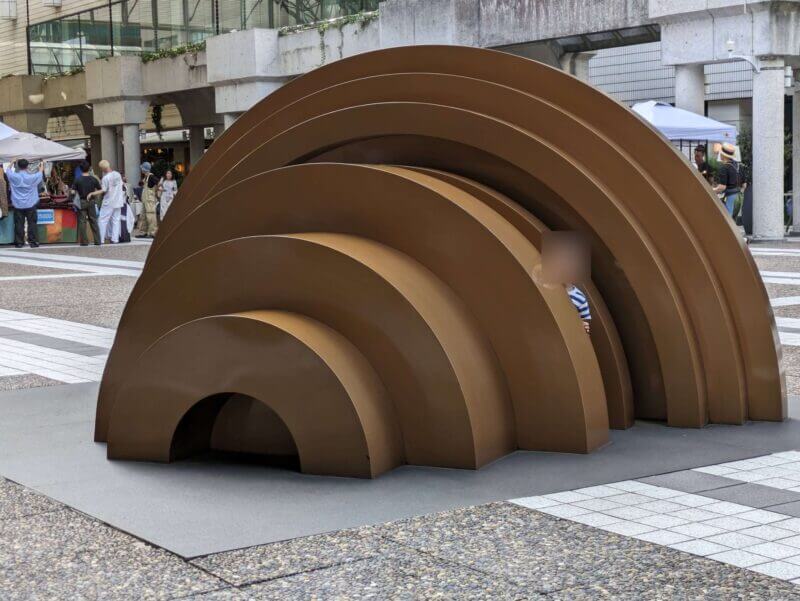 Attended a classical music concert at Suntory
Hall with my family after receiving two tickets.
It had been a while since I last paid attention to the suggested dress code for such outings.Being reminded of these experiences reaffirmed their necessity in our daily lives, lest our outfits become increasingly cluttered.
We went to hear the beautiful Stradivarius violins, so we couldn't bring our kids along.Two-year-olds are like wild creatures and after only five minutes, they become disinterested and start making a fuss by screaming and crawling under chairs. We can't communicate with them to make them stop, so our only option is to leave them outside and wait for us.
During the break of the concert, we agreed that I would listen to the first half and Isi would listen to the second half. We could only do this because we had two tickets.
After the first half was finished, I switched seats with Ishi during the 20-minute intermission. It was time to trade places with the untamed creature, Takeh.
After nearly an hour, I began to worry that he might become bored and want to leave or go to bed.The worst outcome was that he would become restless and not listen.
Despite not napping, he remained in good spirits and had fun exploring every nook and cranny around Suntory Hall's monument, running and playing energetically for over an hour before the concert concluded. ARK Hills, where Suntory Hall is located, is constructed on a hillside with varying elevations that are worth exploring.The hills were worth exploring as he climbed the stairs and returned to his starting point using the driveway.He liked the "Karajan Plaza" outside Suntory Hall, where there was a flea market. He wandered around and I followed, barking or staying still.If you can't bring your child to Suntory Hall, you can hang out in the plaza until the concert ends. The area is spacious enough to kill time. For a two-and-a-half-year-old child, you can go
to the U.S. Embassy if they become bored. However, there may not be too much fun for them because of the tension and urgency in the area, which may result in accidentally behaving strangely and being caught by riot policemen.
(2023.09.24)