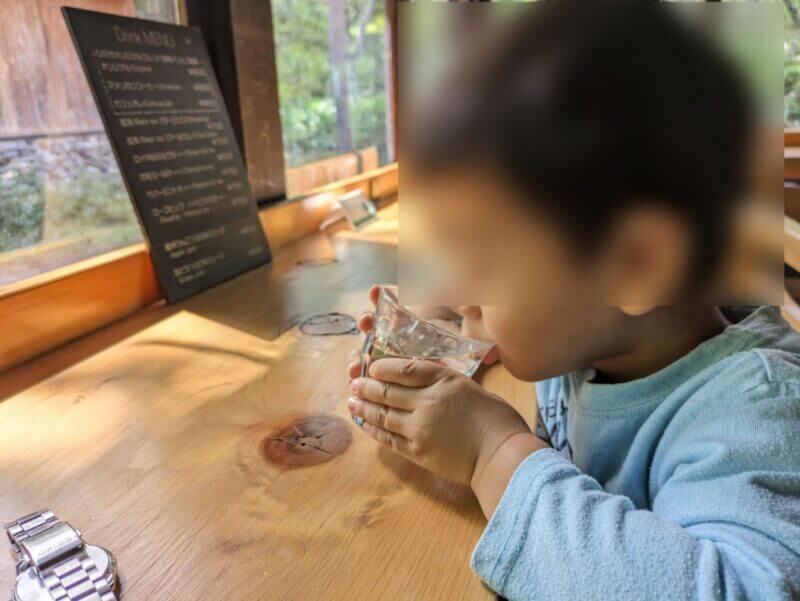 Water served at the cafe.
My son,Takeh accidentally knocked over that glass and wet the table.
He was in no hurry, watching the water slowly spread.
I'm in trouble and wan wan wan." (A verse from a popular Japanese nursery rhyme called "Inu No Omawari-san")
He sang as if mumbling.
Apparently, they are in trouble.
(2023.09.30)