It's fun to check out the kids' clothes display at a store.
In Japan, child clothing sizes are marked in centimeters like 60, 70, 80, and so on. I've been an adult for more than half of my life.
I used to think that changing my clothing size meant I had gained weight and needed to repaint my size L clothes into XL. I believed my subcutaneous fat had thickened.
However, as children grow up, they become taller and their bodies become slimmer, with their arms and legs getting longer. That's why size 60 clothes might seem like they would fit a stuffed bear, but a child wearing size 90 has much longer legs. Yet, the clothing in size 90 seems to assume that the child is wearing adiaper, resulting in a bulky and muscular silhouette with prominent buttocks.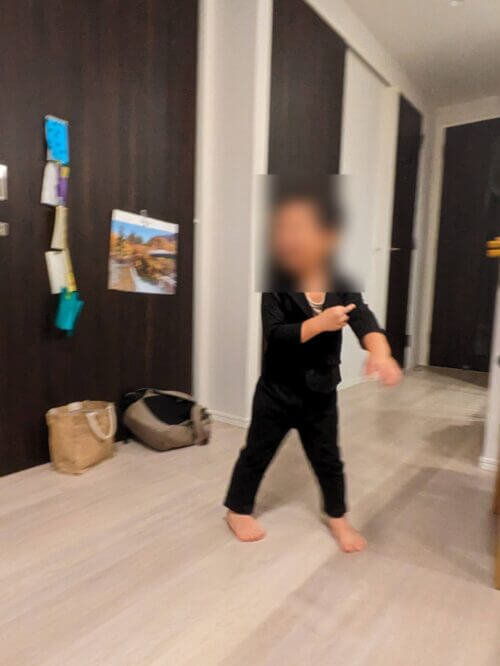 A year ago, I bought this black outfit for Takeh, a size 90, when a relative had a misfortune. At the time I bought the clothes, they were a bit bulky and really looked like stuffed animals.
It appears Takeh is ready for the occasion in his outfit. However, he has gotten a bit smaller since he is now 93 cm tall. When my wife and I tried on his clothes for the first anniversary of his passing, we couldn't help but notice that the clothes looked too tight on him. It's amazing how a year has passed.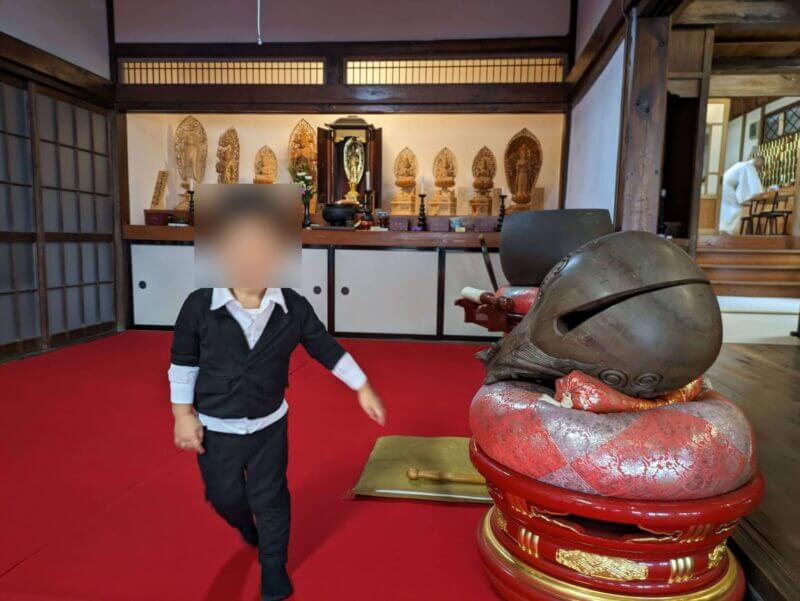 On the first anniversary of the initial death, I wore a shirt under a suit or something similar.
However, the jacket mismatched because it was too small, figuring out that the sleeves and hem were short. I only buttoned the white shirt that accompanied the black jacket if I opened the collar wide.
Although the pants' length was not bad. However, his diaper was showing and his pants were too short.
I have been monitoring his growth and noticed that his hands and torso have grown more than his legs.
He is currently growing one centimeter per month and the 12 centimeter growth has caused the clothing imbalance.
Next year marks three years since his passing. As expected, I need to buy new clothes because I can no longer wear these. I believe it is okay to wear cheap clothes for children because they will outgrow them quickly. However, the taller they become, the more fabric they require to cover their bodies, and thin materials may reveal their texture.
It is perfectly acceptable for kids to not wear black clothes for weddings and funerals. If so, it's better to buy basic, casual clothes in muted colors that can be worn in everyday situations.
(2023.10.15)