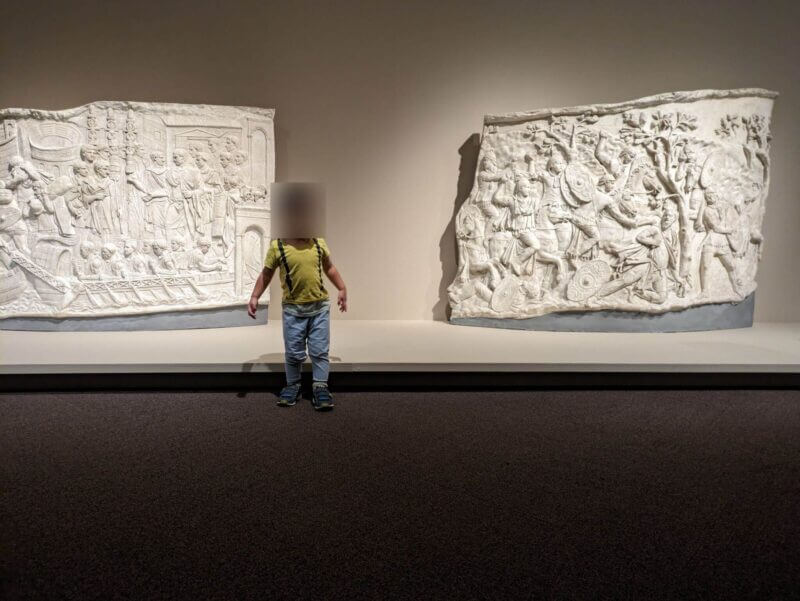 My son and I visited the "Eternal City of Rome" exhibit at the Tokyo Metropolitan Art Museum. The exhibit displayed many sculptures of people.
Every time my son saw a face, he would ask, "Are you mad at me?" since he thought all sculptures with chiseled faces looked angry.
I showed him a sculpture with a friendly face and asked if it was smiling. He groaned and stopped asking. Inductive questioning didn't work.
It shows that he is sensitive to "anger" as one of the basic human emotions, which include joy, anger, sorrow, and pleasure. As a child, he fears getting attention and anger from adults. As a result, he would likely develop the ability to detect "angry faces" before other emotions when reading people's facial expressions.
(2023.10.13)