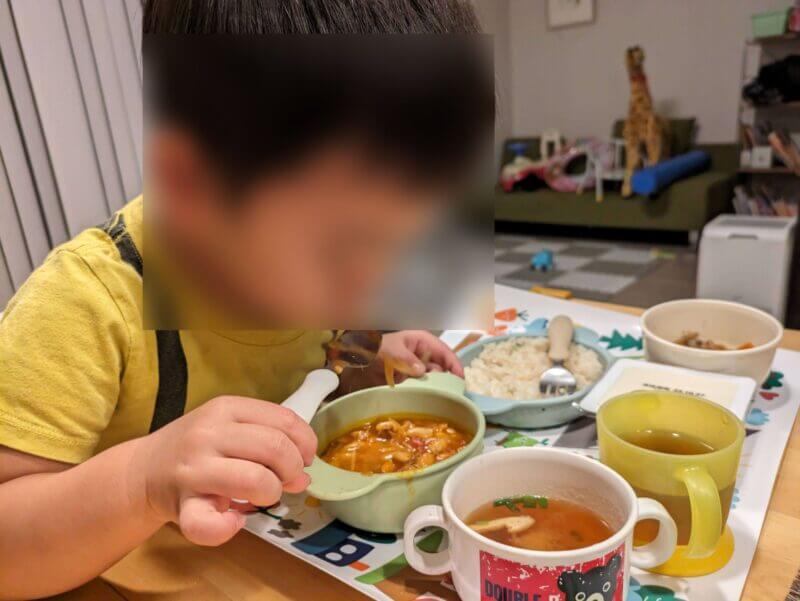 My son Takeh loves stewed food like curry and stew.
If we do not help him eat, he will continue to eat stewed food. And there would be untouched rice on the table. Of course, it is difficult for him to eat rice without side dishes, so he asks for other salty foods.
If this continues, his meals will be too salty, so I sprinkle sesame seeds on his rice when he requests it. The sesame contains no salt at all, but he likes to eat his rice with it.
On this day, he eagerly ate chili con carne (also called pork chili beans). When I made this dish, I used a lot of chili powder to make it more like a TEX-MEX dish, but he didn't mind.
He seemed very happy with this dish and kept saying, "Thank you, Dad, for making this for me!
He was so happy that he kept thanking his father for cooking for him. Thanks to the discipline of his parents, he is growing up to be a child who can say thank you often.
I asked him, "What made you happy? I asked him. He replied,
"Stew, curry and kinpira, hijiki and okonomiyaki. Thank you for making them!
I replied. Hey, the chili con carne you are eating is not part of the thanks.
I asked him, "What do you want to eat from now on?" I asked. He replied
White rice!
He replied, "White rice! What? Do you end up with the Japanese idea that "all you need is white rice"?
(2023.10.25)