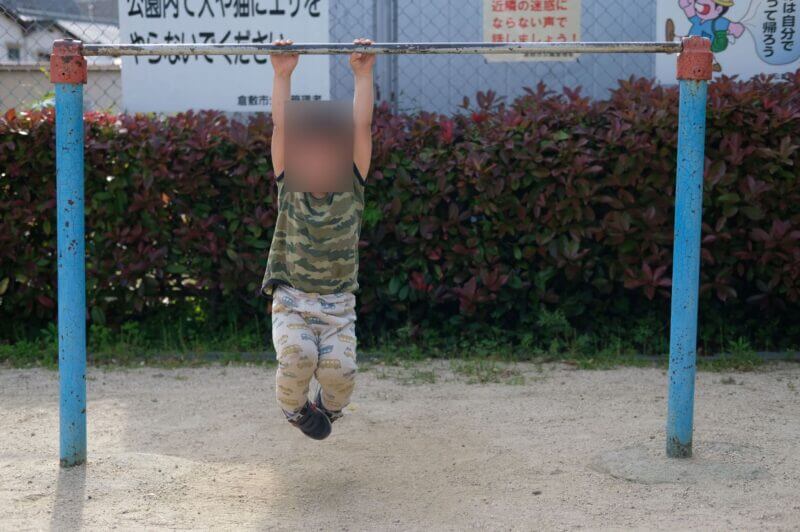 Takeh, my son, went to the iron bar in a corner of the park and hung from it.
It was the first time we saw him hanging from the bars, so we were surprised.
Hanging from the monkey bars is not a fun thing to do. So I thought he would not do it unless his parents encouraged him to do it. So I was surprised when he easily did it by himself.
He also politely bent his knees and adjusted the length of his legs so that both feet did not touch the ground. I am impressed by his body language.
On the refrigerator in our house is a piece of paper that reads, "Guidelines for Child Growth. It came with a parenting book. According to the paper, "a child can hang from an iron bar" at about 18 months. However, Takeh could not hang from the iron bar at the age of two, and I wondered what kind of education a child who could hang from the iron bar at the age of one and a half had. I wondered.
I understand that it is useless for parents to compare their children with other children and worry about whether they are growing faster or slower. But when we saw him hanging from the bars, we felt a little happy.
So we wanted to ask him what was so fun about hanging from the bars?
We wanted to ask him why he wanted to hang from the bars.
(2023.05.04)