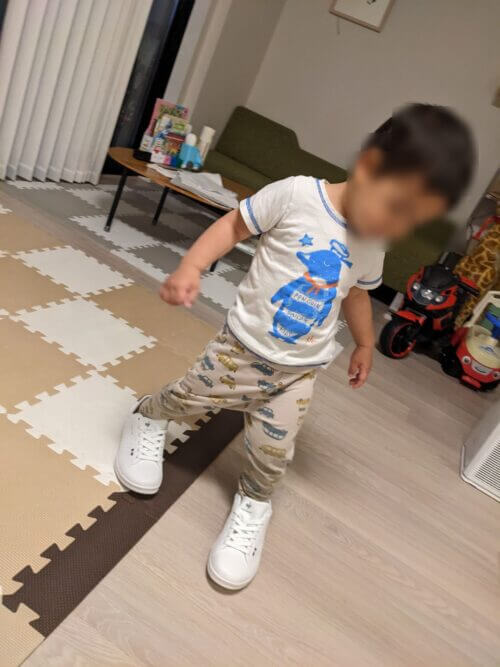 Takeh, my son, finds a pair of sneakers that Isi has just bought at a shoe store.
These shoes are almost twice the size of his own shoes, but he immediately puts them on and proudly walks around the living room.
I can understand why a child would want to wear big shoes. But looking back on my own childhood, I can't remember at what age I lost interest in such "big adult things.
For example, if I saw a pair of 12-inch shoes in front of me now, I would say, "I want to try them on! I want to walk in them!" Would I think, "I want to try them on!" Probably not.
I would pick them up, but I would just admire them and think, "Wow, that's great. I don't think I would get excited.
Seeing Takeh look so happy wearing them was enough to make me feel old.
(2023.04.23)