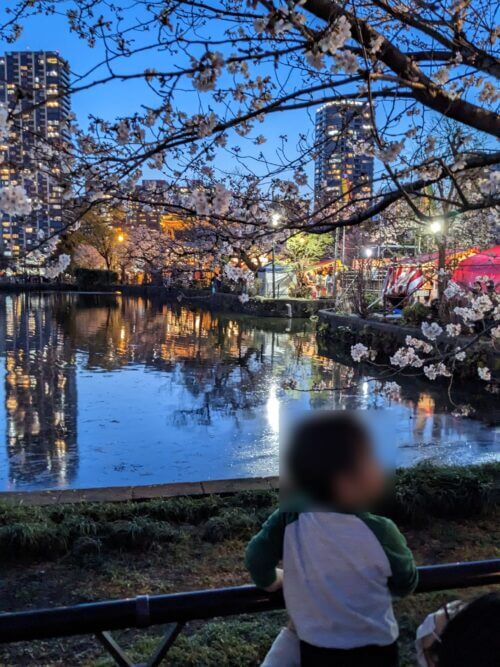 For the Japanese, viewing cherry blossoms is a special emotional experience.
It is a symbol of spring in the four seasons, a symbol of meeting and parting, and a symbol of aging.
As I approach the age of 50, I have begun to wonder how many more times I will be able to see cherry blossoms in my lifetime.
When I look at tulips, I don't feel that kind of emotion at all. The same goes for hydrangeas. But cherry blossoms are special. Maybe it is because they are so fleeting, falling in less than a week, and depending on the year, I hardly have time to appreciate them.
On the other hand, my son Takeh, who just turned 2, does not feel "old" at all. He has nothing to do but "grow up". He probably has no memory of the cherry blossoms he saw last year and the year before. What about the cherry blossoms he saw this year? Will he remember them next year? I think he will probably forget them.
My earliest memory of myself is when I was three years old. In other words, I do not remember anything that happened before that.
Deep down, I believe that what I saw and heard before the age of two had an influence on my personality development. However, I have no idea what they were or how much they influenced me.
He looked up at the cherry blossoms with interest and reached out to touch them. I wonder to what extent the movement of his heart will remain in his memory. And thinking about it, I wonder if I disappear from the world now, will I still be remembered as his father?
(2023.03.22)