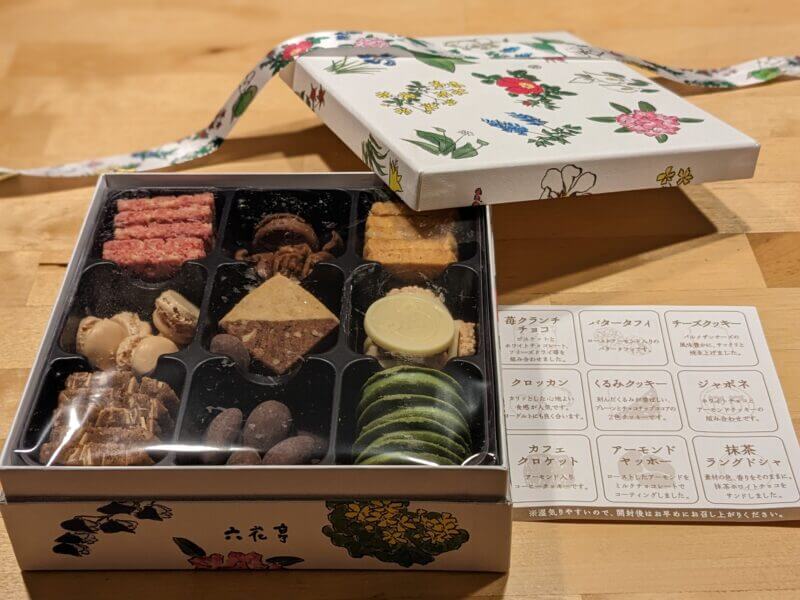 This time I will write about the White Day gift I gave to my partner Ishi.
The gift was an assortment of sweets from Rokkatei, a major candy brand in Hokkaido, called "◯△▢".
The "◯△▢" is not sold at airport souvenir shops, and can only be purchased at Rokkatei's directly managed stores or its official online store.
It contains nine different kinds of sweets, all of which are quite delicious, so you will be scared. I don't want to exaggerate, but all of them are really tasty at a high level.
Many people associate Rokkatei with the image of a "Marusei butter sandwich. While that is delicious in its own way, there are some people who do not like it. However, even if you are one of those people, I hope you will be fooled and try this ◯△▢. I am sure you will find a candy that will make you say, "This is good!" You are sure to find a candy that you like.
When my wife and I first met in Hokkaido, we stopped at a Rokkatei shop on the day we met. I remember recommending that my future wife, Ishi, buy "◯△◯". However, since Ishi wanted to buy many different kinds of sweets, she did not buy the "◯△◯" assortment set.
Less than a year later, we moved in together and I had the opportunity to serve her "◯△▢". She was surprised how delicious it was. She was surprised and said, "I didn't know it tasted so good!"
Since then, we sometimes buy "◯△▢" as a "memento of the day we first met" to remember our first time together. Well, at that time, neither I nor my partner thought of him as a romantic partner in the slightest.
(2023.03.14)