Nasu Machizukuri Hiroba is situated in Nasu, near the border with Fukushima Prefecture. It's within proximity to Nasu Kogen SA smart IC for cars and Shin-Shirakawa for the Shinkansen bullet train.
The renovations are surprising. It is not just a community and culture space for the local people or a roadside station style tenant, but rather, a lot of thought has gone into this and that.
Some of the classrooms are used as corporate offices and some are simple hotels. Of course, there are also stores, restaurants, and conference rooms.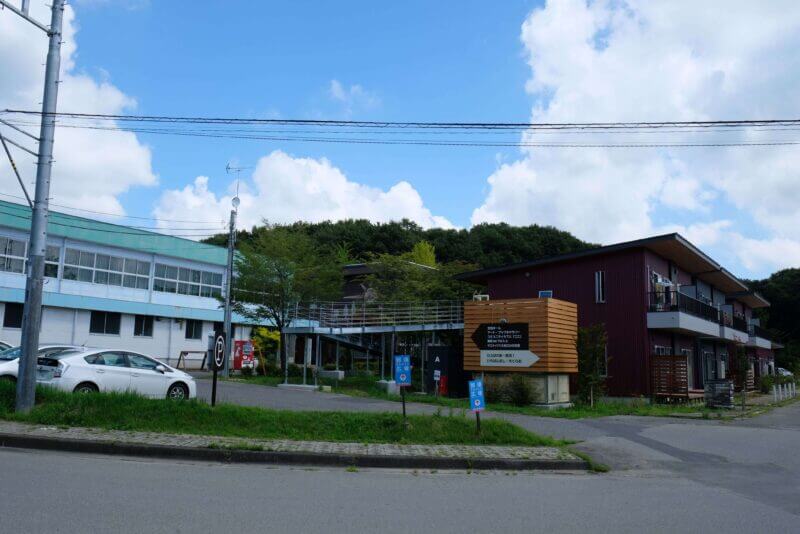 A brand-new two-story house is now located where the school playground used to be. These homes are primarily for older adults, equipped with accommodation for caregivers and nurses. Certain homes are newly built, and others are temporary homes utilized during the Great East Japan Earthquake and then moved.
"Mitorie" is a nurse-staffed group home for individuals seeking to spend their final days.
There's a business at this location that hires workers with disabilities. The place has a bit of a welfare feel since it used to be a closed school. The vibe here is both peaceful and lively. The place has a bit of a welfare feel since it used to be a closed school. The place has a bit of a welfare feel since it used to be a closed school. It isn't a tourist spot, but it's become a compact community for locals and immigrants alike.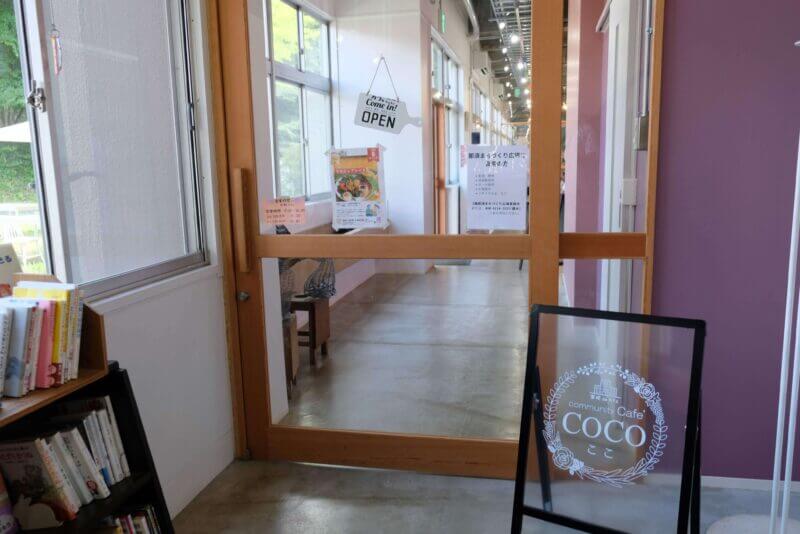 This community center, "Nasu Machizukuri Hiroba," has a restaurant called "Community Cafe CoCo."
It serves mainly residents but is also open to outsiders like me.
I was pleasantly surprised by the stylish and delicious food.
I had expected a menu more like an izakaya's set lunch for the elderly, but it exceeded my expectations.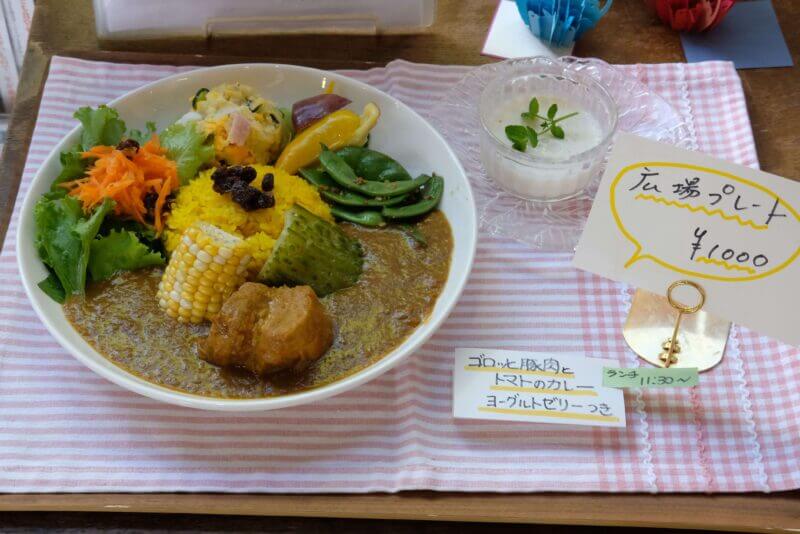 On this day, the Plaza Plate showcased "Curry with Pork and Tomato with Yogurt Jelly" priced at $10. However, the colorful curry featuring a variety of ingredients justifies the price.
Although it may seem costly, Nasu has generally high prices.
Just by looking at the dishes served, it's clear that this is not the type of restaurant run by a local woman for local grandparents.
If I could work in a rural area for a vacation or something similar, I would prefer to stay in a place where I can indulge in this type of food. Although I enjoy the charm of rural areas, when it comes to working, it's better to be in an environment where the food is plentiful.
This place has been active in managing itself by creating modern extensions, accepting city immigrants, and it may eventually serve as a center to attract enterprises and upgrade amenities for working trips with coworking spaces and lodgings.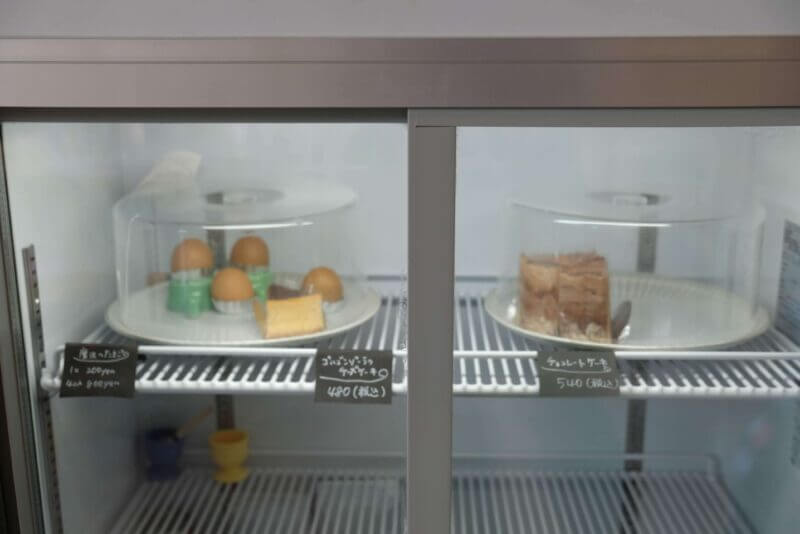 The cake I had last year shocked me and I wanted to relive that experience. I returned to this place to try the cake again.
The first bite totally took me by surprise, but it was so delicious that I had to buy more to take home.
It's impossible to bring a cake from Nasu to Tokyo at room temperature, but I still wanted my wife to taste it even if it was a little damaged. I strongly wanted my wife to try the cake, even if it was a little damaged.
Ishi praised the cake and said, "I want to have it again." I also wanted to share with Ishi the experience of visiting "Nasu Machizukuri Hiroba," where the cake was sold.
The cakes are made by "Confectionery Workshop Kurumi no Mori," located in the building opposite CoCo's school building. It's a small workshop with one baker. Walnut Forest isn't a store, but they wholesale their cakes to CoCo and a few other shops.
I stopped by before 11:00 am on Saturday and found Gorgonzola Cheesecake, Chocolate Cake, and Magic Egg available. They were likely leftovers from the day before with new cakes still to be stocked. They were likely leftovers from the day before with new cakes still to be stocked. I was happy to see yesterday's stock on hand.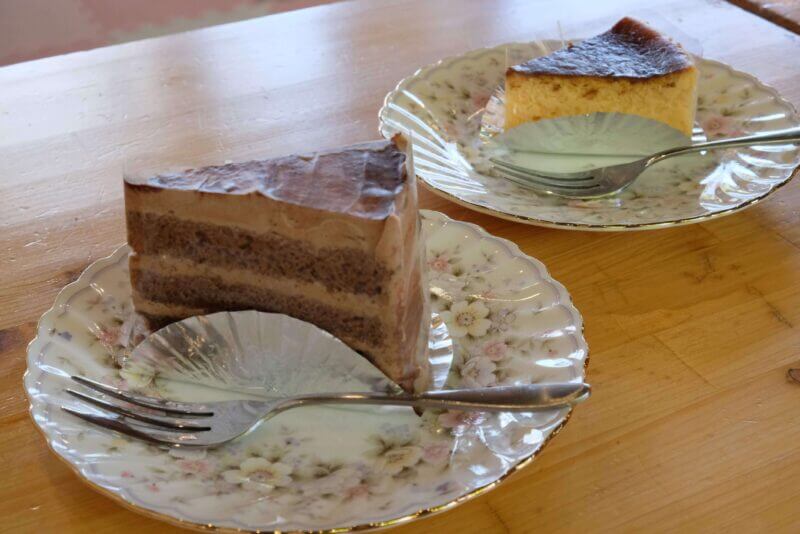 I'll have the Gorgonzola Cheesecake and the Chocolate Cake for 480 yen.
I am self-aware that there are probably some get-togethers due to the situation of "coming all the way down here to eat cake". But even with that out of the way or with that included, either way, it's amazingly tasty. The fluffiness is wonderful, the mouth feel is wonderful, and a gentle flavor fills the mouth.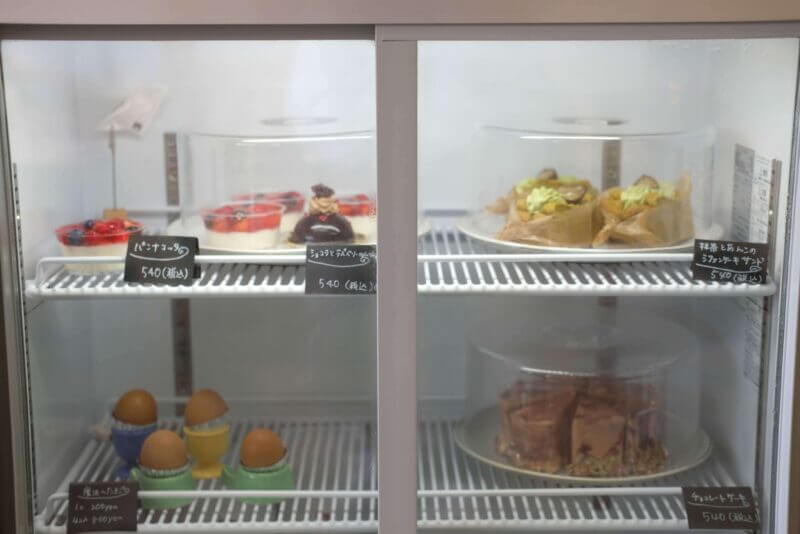 I look toward the workshop to see if today's cake shipment has arrived yet, and see that the lights are on. Walnut grove is working on it. Now, should we wait for them to be finished and brought in here, or should we barge into the workshop?
No, no, no, we have already eaten two cakes together, it would be strange to eat more. We ate too much. It would be common sense to say, "We ate two cakes and left today because we didn't get any in stock after all.
I thought, "I've got a new shipment!
Walnut Woods is bringing in cakes to CoCo and handing over the goods. They were probably talking about what and how much they would consign for sale. When that conversation was over, I went to greet Mr. and Mrs. Kurumi no Mori.
I had a chance to talk with Mr. Walnut Forest last fall, so I knew him a little. When I told him that I brought some home last year and my wife said they were so good that she came to eat them with her family this time, he was very pleased.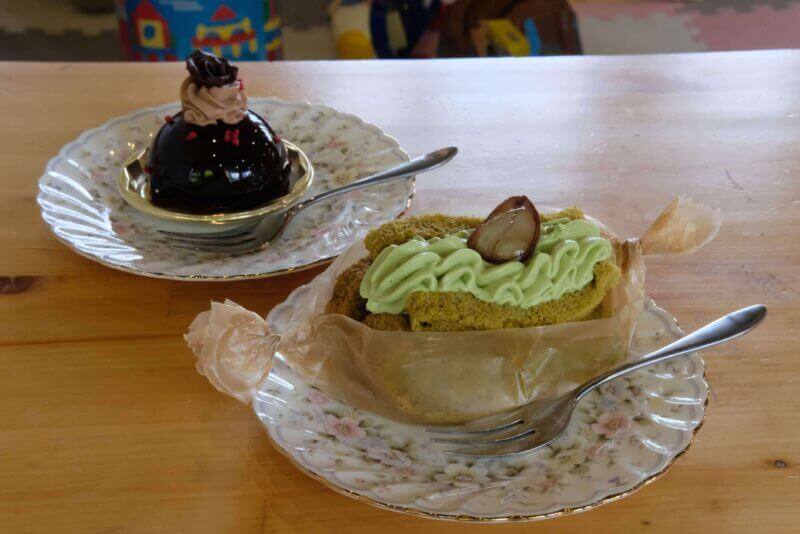 When I asked him about his recent situation, he said that this summer was very hot and challenging.
Humans are apparently less inclined to eat cake when it's hot, and prefer ice cream instead.I had never considered this before. Our food choices depend on our mood, and we consumers often make impulsive decisions. For instance, we don't eat oden during the summer. For a food specialty store, climate change is a critical matter.
Furthermore, I viewed a news story about the difficulty of whipping cream during this year's hot season. This is because the cream requires refrigeration to maintain its composition, but high room temperatures cause it to dry out quickly. Additionally, the summer's heat wave impacted milk production and fat content. At present, we require a perspective guided by the Sustainable Development Goals to balance our desire for cake with practical concerns.
After leaving Mr. Kurumi-no-Mori, Isi suggests, "Since we came all this way, let's try an extra slice of cake."
In the end, they ate four slices in a row because it was so delicious and the location was not easy to visit. They even ordered more. In the end, they ate four slices in a row because it was so delicious and the location was not easy to visit.
The next day at around 5:00 p.m., while on her way back to Tokyo, Isi purposely stopped by the place again. I wanted to visit again the next day at 5:00 p.m. on my way back to Tokyo to have the last of this summer's Walnut Forest cakes, but CoCo was closed, and the confectionery factory was empty.
I really wanted cake.
I plan to come back here irregularly in the future to enjoy the cake. My future idea is to build various locations throughout the nation where families can visit and exclaim, "We should have come here sooner! Let's go again soon."
During their return trip to Tokyo, the couple talked about incorporating Nasu into their annual itinerary.
(2023.08.26)