There's a shop in Yanaka, Tokyo that specializes in shaved ice called Himitsudo. Himitsudo is a famous store.
I've been going there since I was young. During the summer, customers wait for hours to cool down. But I prefer visiting in the winter, early morning, or late evening when it's less crowded.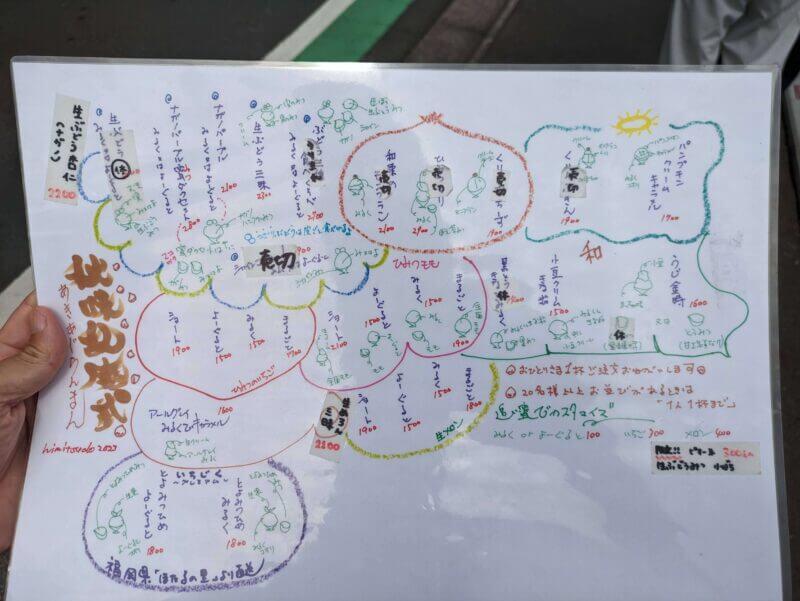 The shop pours fruit, pumpkin, and chestnut honey over natural ice. Prices are high, and menu items start at 1,000 yen. This has been the norm for some time.
I bought a mid-1,000 yen shaved ice and felt guilty for paying so much. Considering my finances, this store provides satisfaction and guilt at the same time. I go there sometimes and feel a bit more satisfied, but still think "Hmmm…" The shaved ice menu frequently changes depending on the season and availability of fruits.The menu is on colored paper and has small handwritten letters. Since there are many menus and the writing is not straight, it's hard to understand it quickly. It's unclear which items are standard, seasonal, or derived from the original shaved ice. Therefore, choosing the best one is always challenging, and it's difficult to decide which one to try.
Because the prices are high, I can't choose a menu item right away, even if I like it. I always search for a better-priced item that satisfies me. This leaves me unsure of what to do, but I end up making a quick decision when the waiter comes to take my order.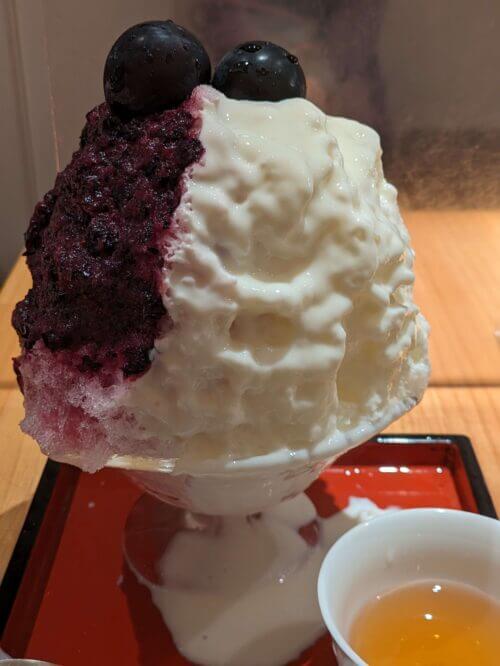 Nagano Purple Yogurt costs 2,100 dollars.
Until recently, it was unusual for shaved ice at Himitsudo to be priced over 2,000 dollars. However, in the autumn of 2023, it's become commonplace for shaved ice above 2,000 dollars. I don't believe that stores are cheating their customers. The restaurant has always offered high-quality, high-priced items, so current prices are probably just an extension of that. This means that the cost of buying ingredients and paying workers has gone up to a certain level. A restaurant that changes its menu seasonally and offers creative dishes can set prices more flexibly than one that only serves standard meals.
I have experienced the expensive cost of living in various places over the past year, but discovering the shaved ice at Himitsudo made me realize it most acutely. This price range may become typical in the future.
Our family's yearly earnings haven't risen much. We frequently discuss ways to increase our income, focusing on boosting our current job's pay instead of launching a side business. Blaming society, government, or stores with high prices won't fix anything, so it's up to us to take action. The realization that hit me came after an unpleasant shaved ice encounter.
(20232.09.22)