what to do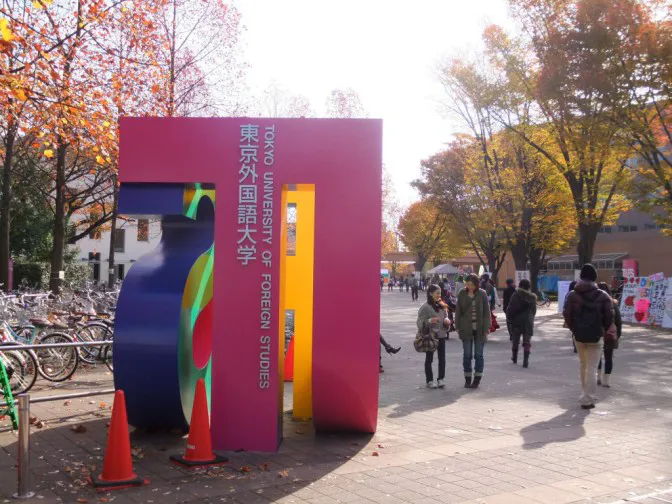 The Tokyo University of Foreign Studies' school festival, the "Foreign Language Festival," is known for the booths set up by first-year students, mainly from the Faculty of Languages and Cultures, serving dishes from the language or region in which they are majoring.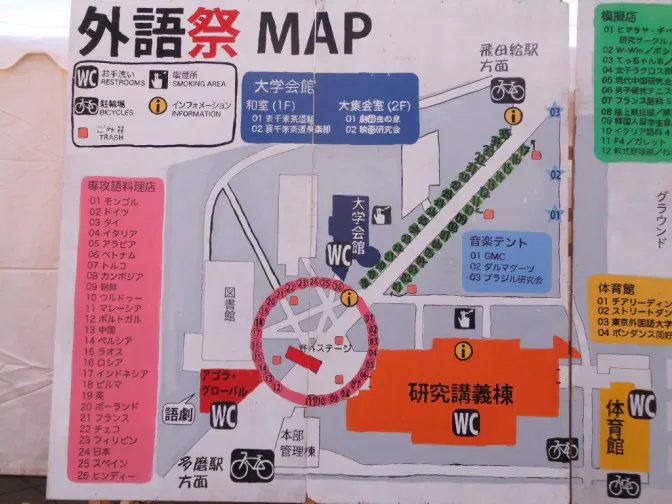 Language department booths surround a circular plaza on campus, and by going around this plaza, visitors can literally eat their way "around the world.
The 2023 festival will be held in its full traditional format. 30 different cuisines from different countries and regions will be served in the roundabout.
When you eat foreign cuisine at a restaurant, you tend to pay more. But this is a university festival. It is a heavenly space where you can "buy and eat specialized food, but at a reasonable price.
Moreover, it is a unique and wonderful experience to be able to eat and drink food from many different countries.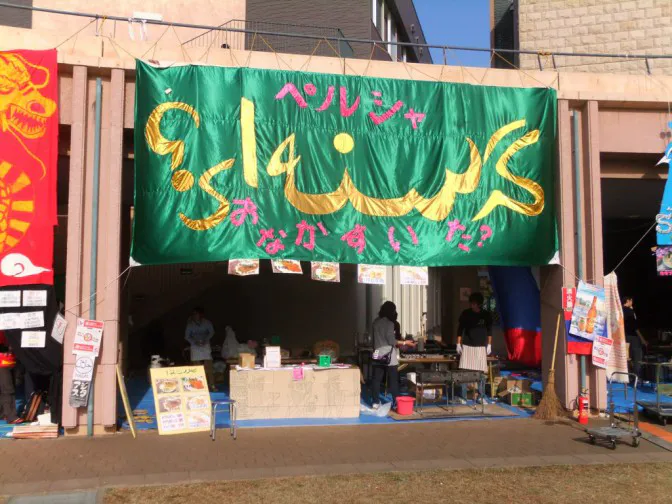 That is why I have visited this foreign language festival several times in the past to do the "Eat Food from Around the World" project.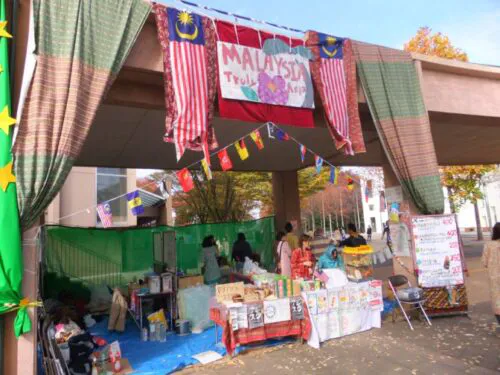 I have been away from the area for the past few years, but after a long absence, I am planning to resume this year.
If you have a certain number of people, you can divide up the group and make it a "world domination by food" project where everyone eats food from all 30 countries.
If there are no participants, then it will be about "half way around the world" or "1/3 way around the world" to eat.
In any case, let's make it a day for participants to buy and share dishes from all over the world, and to be surprised and impressed by unfamiliar or unheard of dishes.
Date & Time
Thursday, November 23, 2023, after 10:00 a.m. until late afternoon.
*Although the official start time for the Foreign Languages Festival is "11:00 start," some stalls start selling their products after 10:00 a.m. in a flying start. All stalls will be heavily crowded at noon, and you will have to wait in long lines. How much food you can buy before noon is important for this project.
Location
Tokyo University of Foreign Studies
3-11-1 Asahi-cho, Fuchu-shi, Tokyo
terms and conditions (e.g. of an event)
The event will be held even if there are no participants.
Three members of the Okaden family (Okaden, Ishi, and our son Takeh) will be executing the plan on the day of the event. If anyone would like to accompany us, please feel free to do so.
(This site has been completely off the hook lately. I'm prepared to assume that even if I call out, "We're going to have an offline meeting!" but we are prepared for the possibility that no one will show up to participate.)
Declaration of Participation
There is a comment box at the bottom of this article where you can express your participation.
Other Information
The cost will be borne by each person in his/her role for the food he/she buys. We do not plan to split the cost, as it would complicate the calculations.
Even in the daytime, it is the season when it gets cold if you stay still. It is best to wear warm clothes without exaggeration.
If it rains, we will cancel the event, but if it is only a light rain, "we are rather lucky that the venue is empty!" If it rains, the event will be canceled.
We will work out the meeting place and time in the comments section.