I sometimes receive information about food from my friend Mr. Noccho.I appreciate it very much because there is a lot of interesting information and it fits my tastes and preferences.It would be nice if me and Nocchou-san could have dinner together, but we have not been able to do so. Maybe because of COVID-19, which lasted for three years, I have forgotten how to do and feel good about "eating with others.
It is time to change my mindset and start socializing with others again.With this momentum, I would like to hold off-line meetings, which have been completely reduced lately.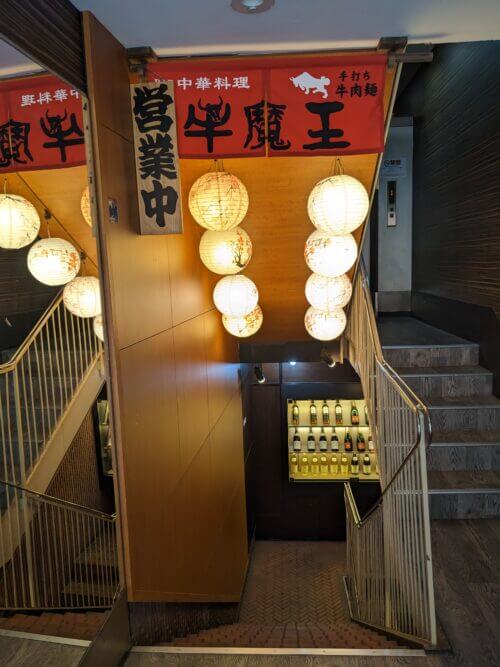 The restaurant we visited this time is called "Gyuumao" and is located between Ueno Station and Okachimachi.
This area has recently become Little China, and the number of Chinese restaurants run by Chinese for Chinese has increased. This site has written about the restaurants in this area several times in the past.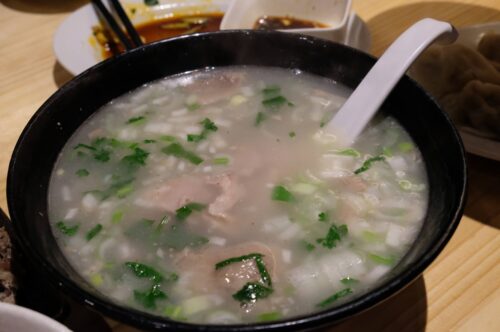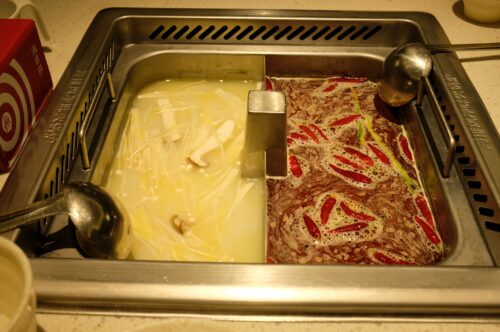 Gyuumao" is located in the basement of a small building. From the street facing the building, the restaurant is not visible at all.
I am a novice, so I don't like the idea of entering a restaurant for the first time and not being able to see what is going on inside from the outside. So, I was very hesitant to enter a restaurant for the first time.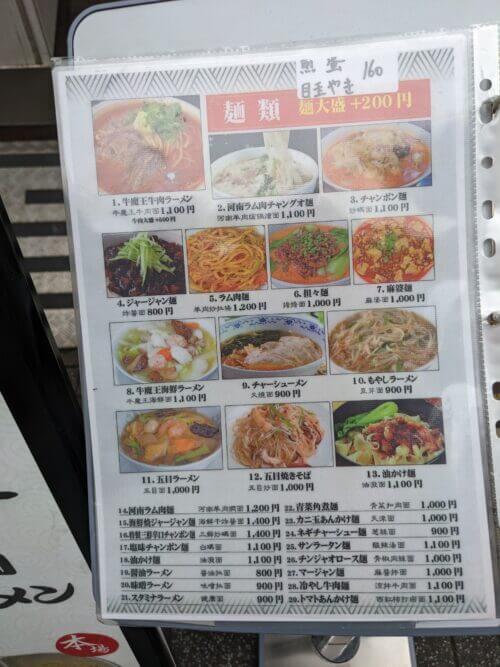 I was told that a unique feature of this restaurant is its cooking method, which begins to make the noodles after the order is placed.
When I heard that story, I couldn't believe it for a second. It is a very time-consuming process.
Although handmade noodle stores sometimes exist, they usually make noodles in batches for several people at one time. The noodles are then stocked. There is a famous handmade noodle store called "Bazoku" in Nippori, near Ueno, where people are always waiting in line, but even there, the noodles are not always being made.
Whatever it is, let's go inside the restaurant.
I hesitated outside the store for a few minutes, wondering what I should do or not do, when a passerby gave me a look that said, "What is this guy doing? I was embarrassed, so I ran inside the store to escape.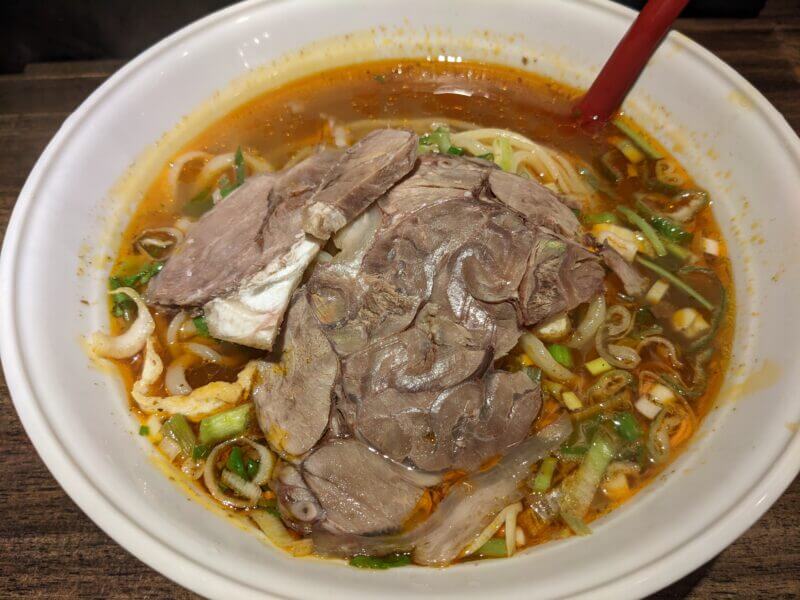 The restaurant was located at the bottom of a staircase. It was in the basement, or rather the second basement.So there was no signal on my phone.
I ordered the Gyuumao Beef Ramen, 1,100 yen.
Since it was his first time at the restaurant, he thought it would be best to order a dish that bears the restaurant's name.
After staring at the menu, I had a vague idea of what the restaurant looked like, and my own tension had finally eased, when suddenly a dull sound echoed through the restaurant.
Thud, thud.
I looked over and saw a cook kneading a lump of flour in the kitchen. Ah, I knew the rumor about making noodles after receiving an order was true.
Therefore, it takes a certain amount of time from the time you order to the time your food is served. However, the experience of eating freshly made noodles is very rare, so I was very happy.
All the customers in the restaurant are Chinese, and no one speaks Japanese. I am alone, unable to use my phone, quietly waiting for my food to be ready.
The "Gyu Mao Beef Ramen" that came out was very tasty. For Japanese people who are used to Japanese ramen, Chinese noodle dishes are often uncomfortable because they resemble ramen but are different from it. However, I liked this restaurant's noodle dish because of the combination of the Chinese-flavored soup, which is slightly different from Japanese flavors, and the noodles, which have a unique texture.
This is a restaurant I would definitely like to visit again. I would like to try more dishes.
Note that I tried to pay with PayPay, but there was no signal on my phone, so I had to pay cash. Be careful.
I noticed after paying that the Wi-Fi SSID and password were posted at the register, so I would feel more comfortable at this restaurant if I could connect to Wi-Fi.
(2023.06.08)